"Santas Across the Globe"
Kelowna, British Columbia
1958 – Current
International Santa Claus Hall of Fame – December 2022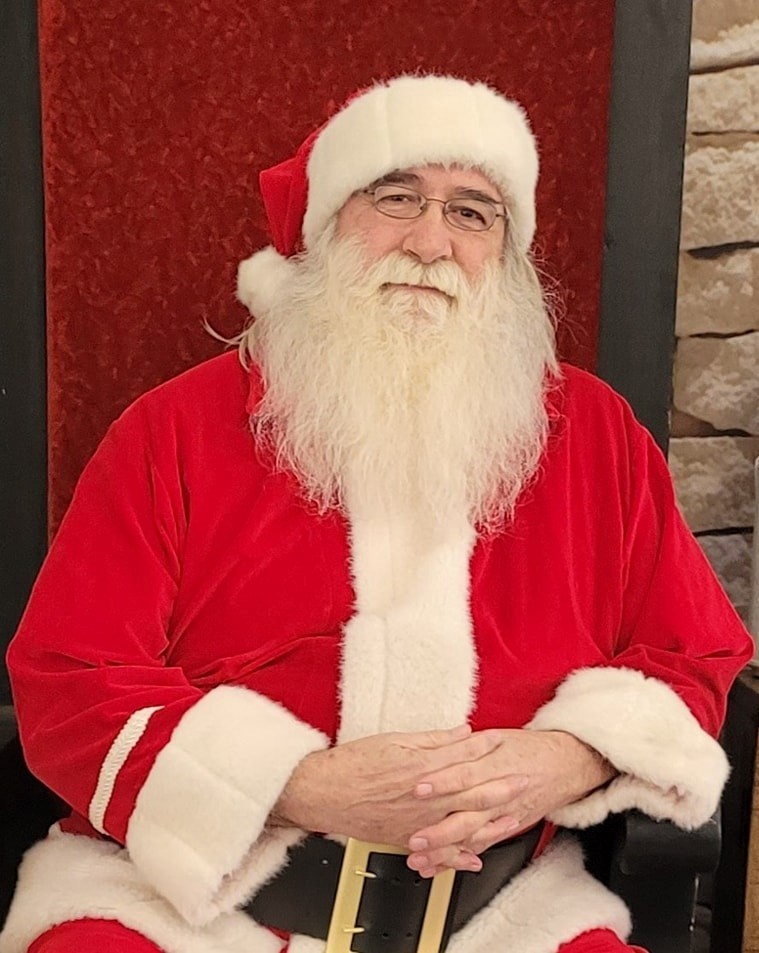 Founder of Santas Across the Globe and the Fraternity of International Real Bearded Santas on-line social media platforms, Tom Kliner has brought many Santas, Mrs. Claus, Elves and others in the Christmas Industry together as well as helped mentor newcomers.
Over the 20-plus years Kliner has appeared in a multitude of venues. Originating as a Mall Santa for the first two years, then off on his own, often working with his real Mrs. Claus has opened the opportunities for bringing the Christmas Spirit forth in many ways.
Doing city tree lighting events, corporate parties and events, private homes, schools, pre-schools, and day cares to name a few, he has also been able to visit hospitals and seniors, support child advocacy and lend a face to many, many fundraisers and charities.
This Santa has evolved from just personal appearances to virtual Santa and several movies and television shows. Being Santa has been the most personally outstanding experience ever. Some of the most challenging but also rewarding experiences have been with persons of special needs, and the hardest of all, the last Christmas.
The knowledge of knowing you're helping someone celebrate their last wishes is something you will never forget